The best kind of play for early childhood
Develops preschool skills
Give your kid a head start on language, creativity and problem solving skills with activities that build confidence and develop essential kid skills.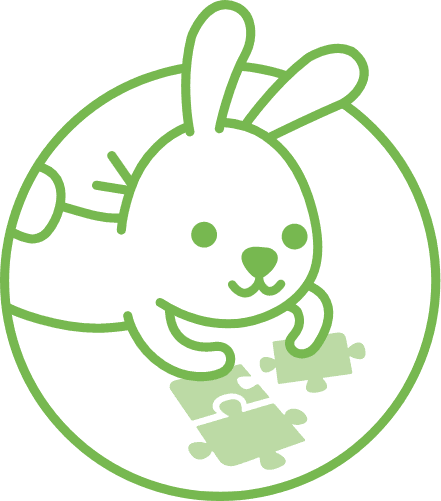 Promotes play-based learning
Explore open-ended learning with constructive, exploratory and pretend play. Engaging activities that encourage thought, experimentation and social skills.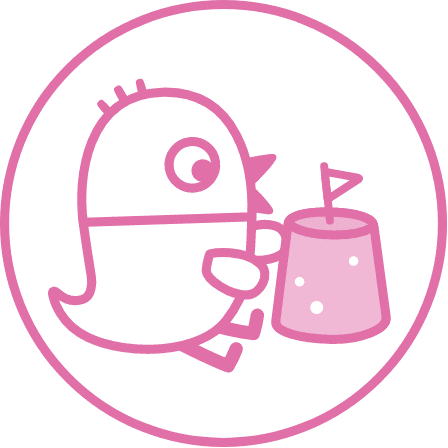 Explores the real world
Broaden your kid's world by exposing them to a variety of topics and themes. Acting out real world scenarios help kids understand social concepts and learn how the real world works.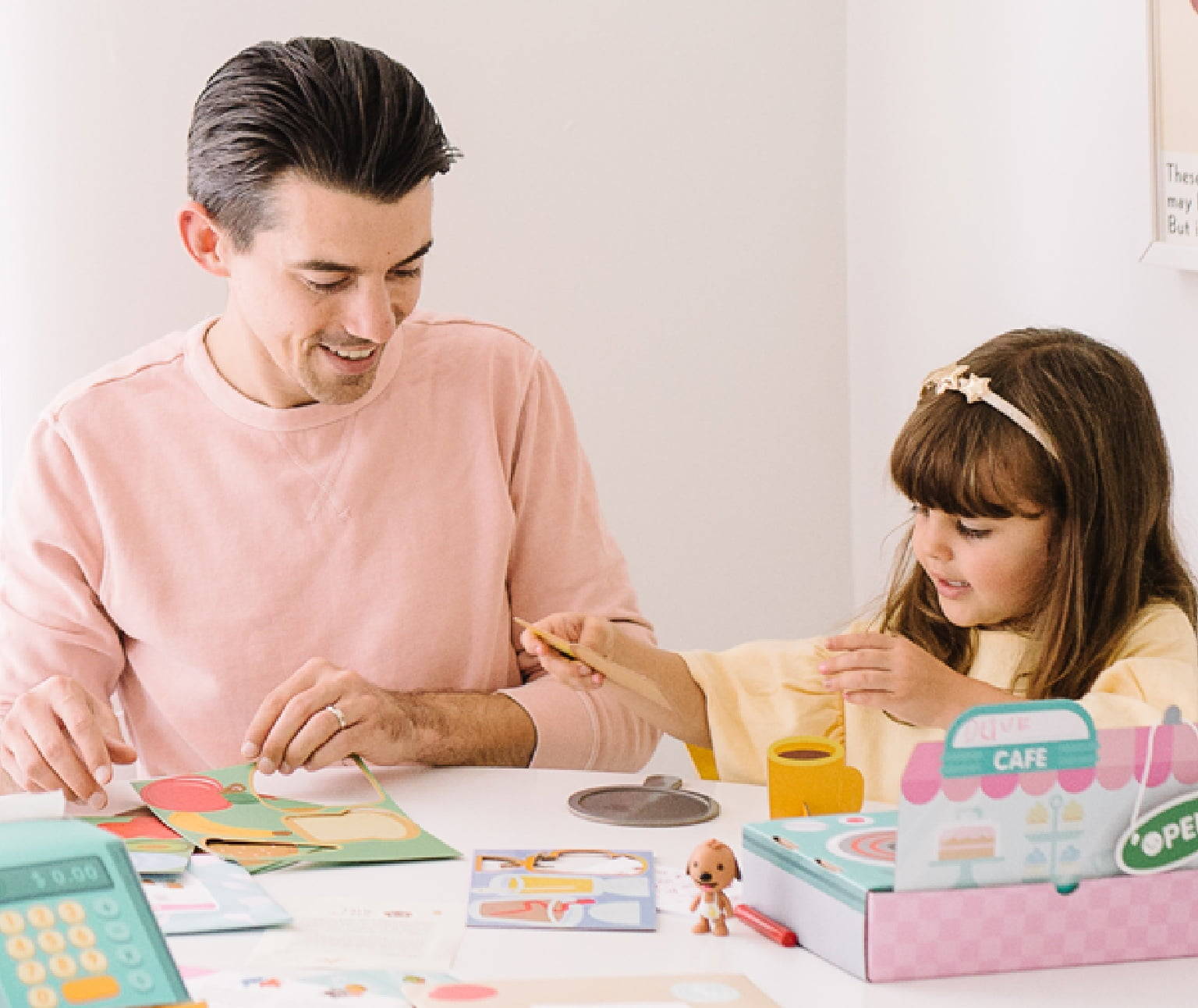 How does it work?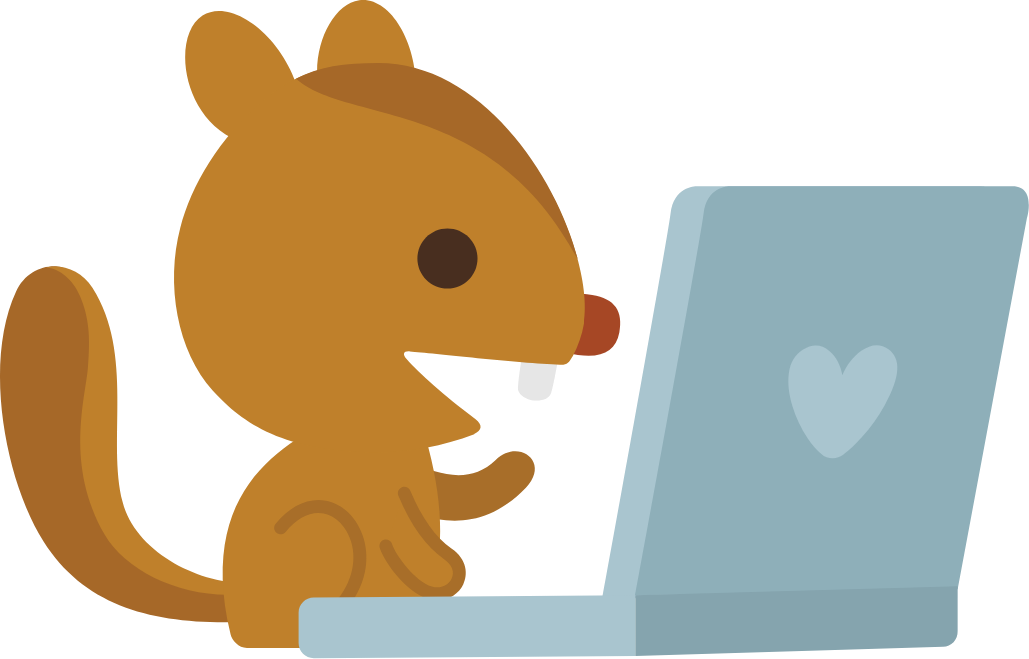 Subscribe

Try your first Sago Mini Box on us!

Get monthly deliveries

With new themes and activities every month, it's easy to get learning!

Make, play, and learn

Kid-led discovery that builds confidence & sparks imagination.
Kids love Sago Mini Box ...
... and parents do too!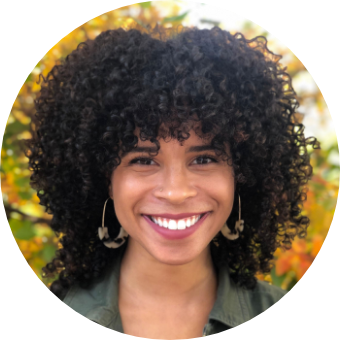 "My kids absolutely love this box, and since I have four toddlers, I'm grateful that there is plenty for each of them to do. As a parent, I'm impressed by the quality and the versatility of the box itself."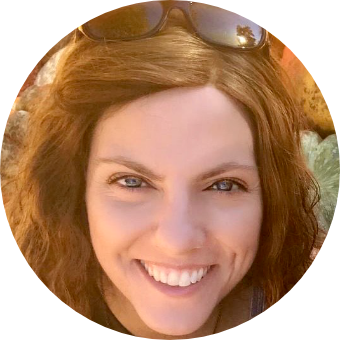 "I was absolutely blown away with the amount of fun, thoughtful pieces and activities that came out of the box. So much attention to detail was put in to creating the perfect play experience."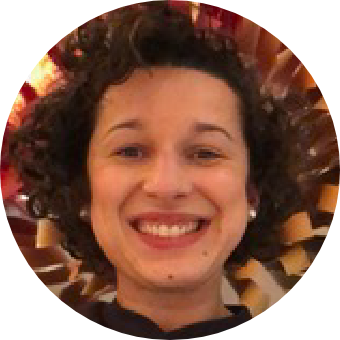 "Besides the amazing quality, the box had many activities that kept my son entertained for hours - and that's a miracle. We cannot wait to receive the next one."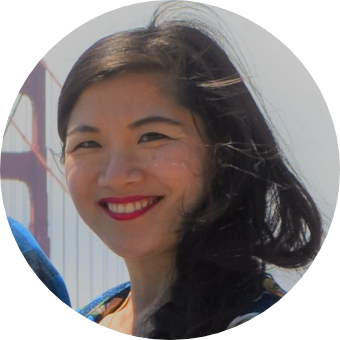 "I love having the Sago Mini Box for my son to play with. I really appreciate that the box doesn't go to waste either and becomes another activity to keep us both busy! I love the Sago Mini Box!"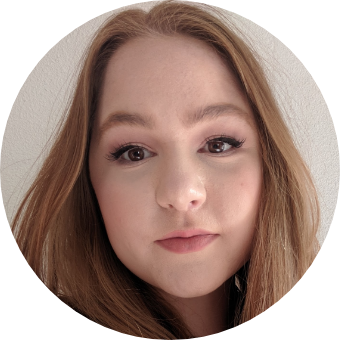 "I love the Sago Mini box for so many reasons! Every detail is so thought out and so creative. It really gets your creativity flowing. My son and I (yes me too!) cannot wait for the next box to arrive!"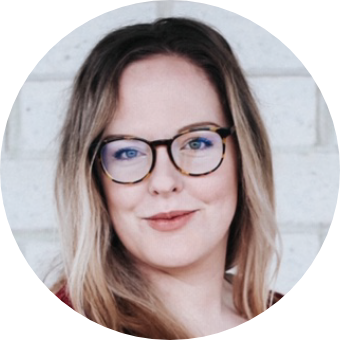 "Every detail was thoughtful, imaginative, well made, and sparked creativity. All the pieces work together to tell a fun and interactive story that the kids could dive into and become a part of!"
Take a look inside...
A Different Theme Each Month!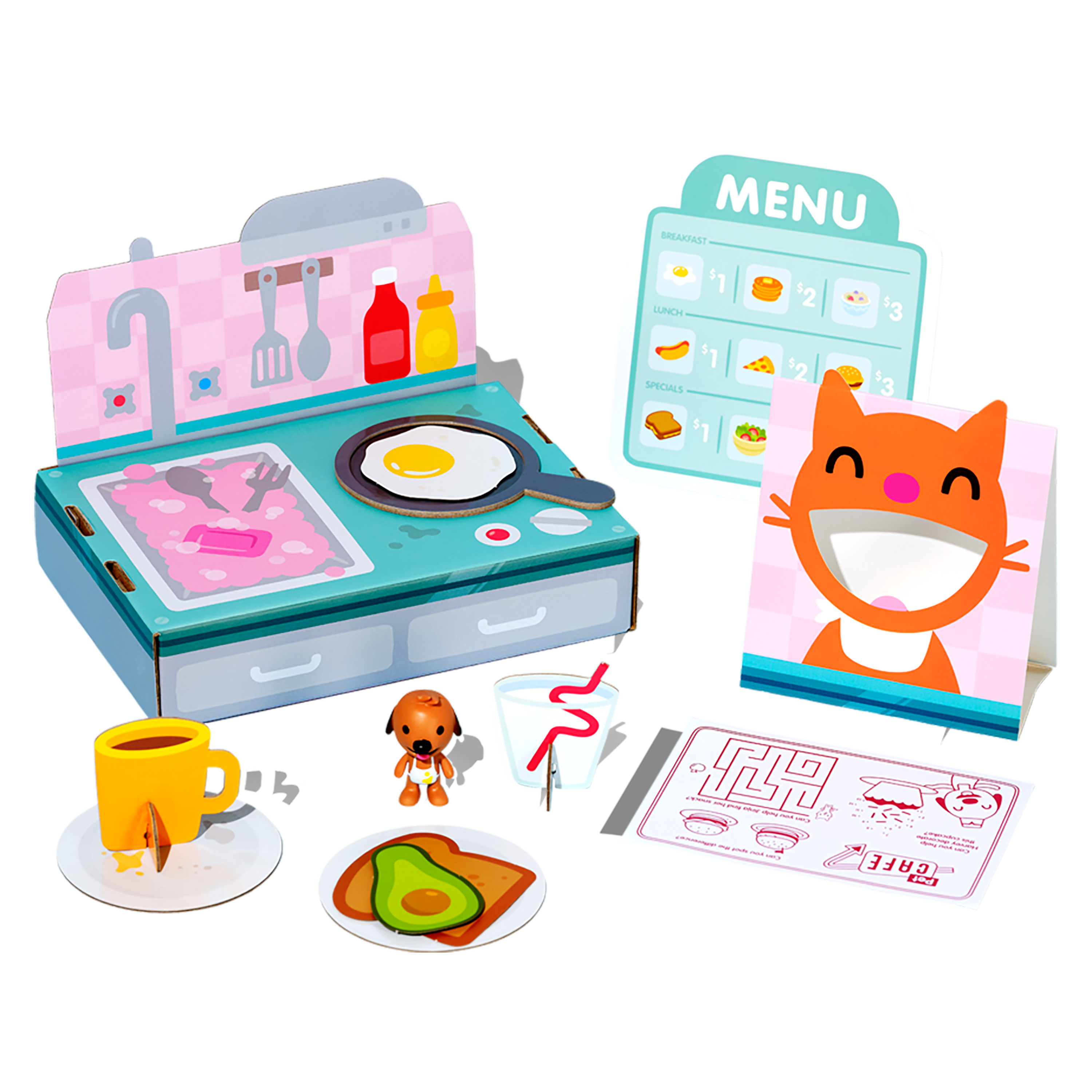 Pet Cafe
Serving up hours of pretend play, Pet Cafe lets little ones run their own restaurant with Harvey.
Big City
Deliver the mail with Kiki the raccoon, be mayor for a day, and learn about community jobs.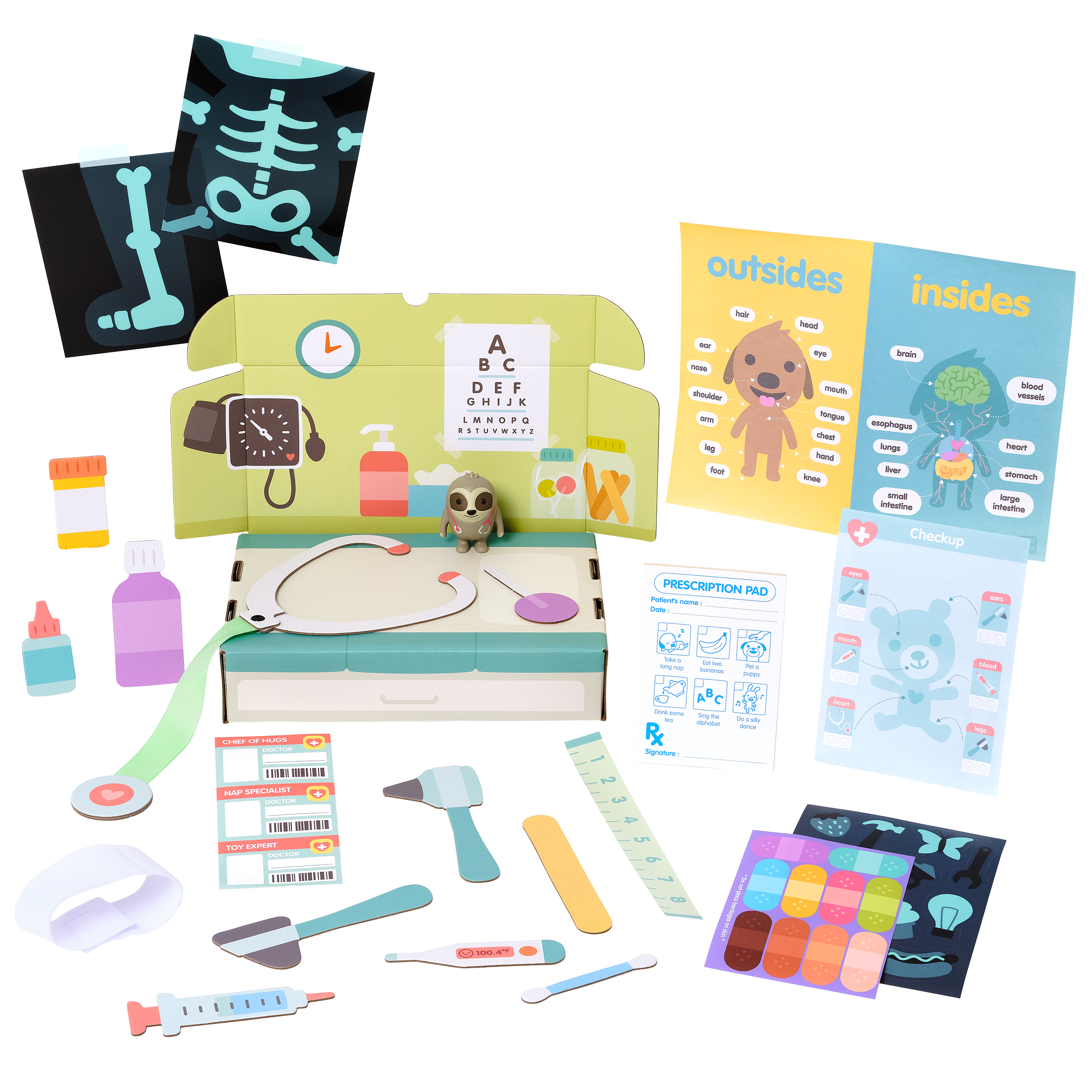 Doctor
Time for a check-up! Kiddos build social-emotional skills while caring for stuffed animals.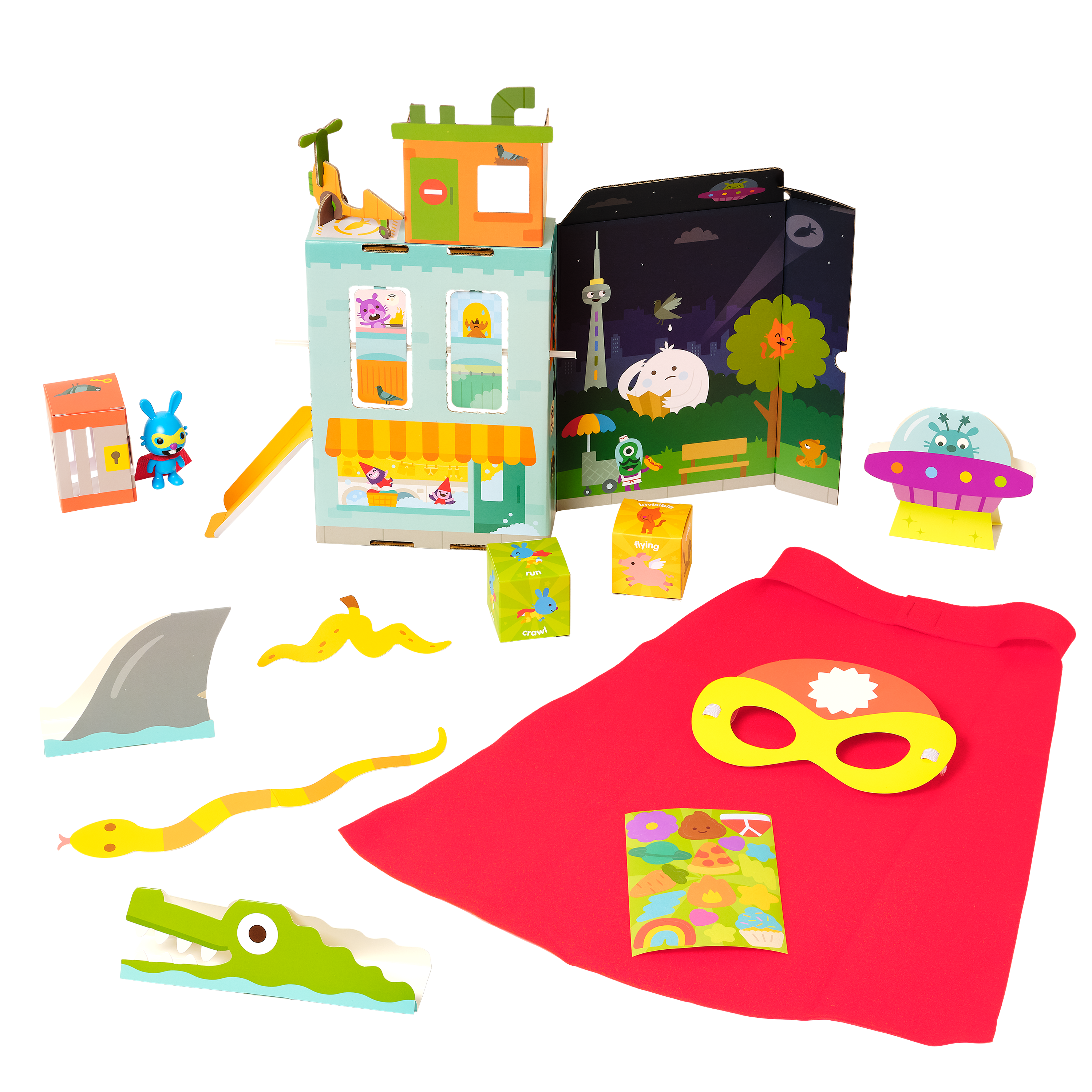 Superhero
Make your own superhero accessories, build a city, and save the day with Super Jack.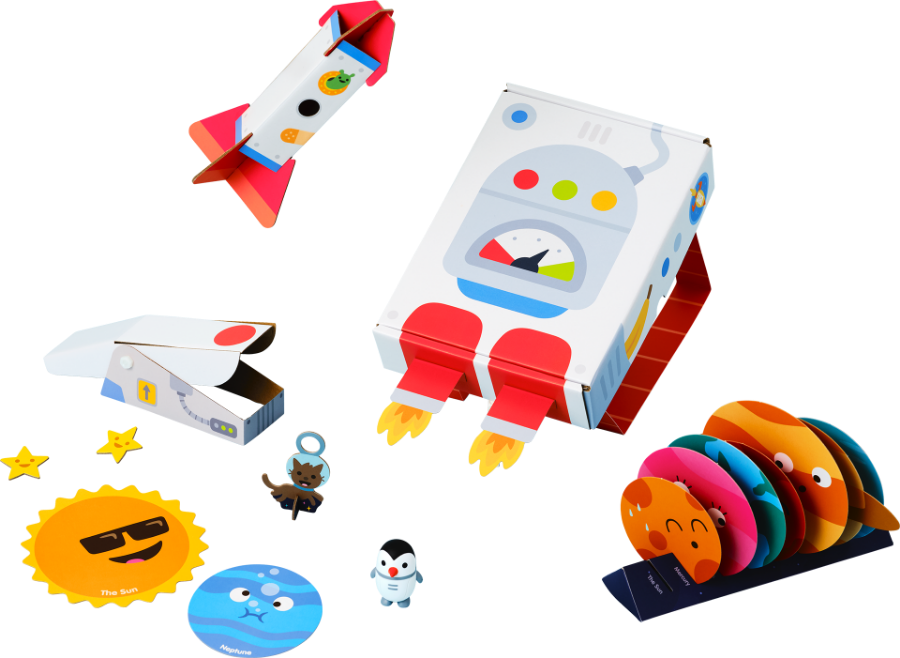 Space Explorer
Blast off for an out-of-this-world adventure with Neville and learn all about outer space!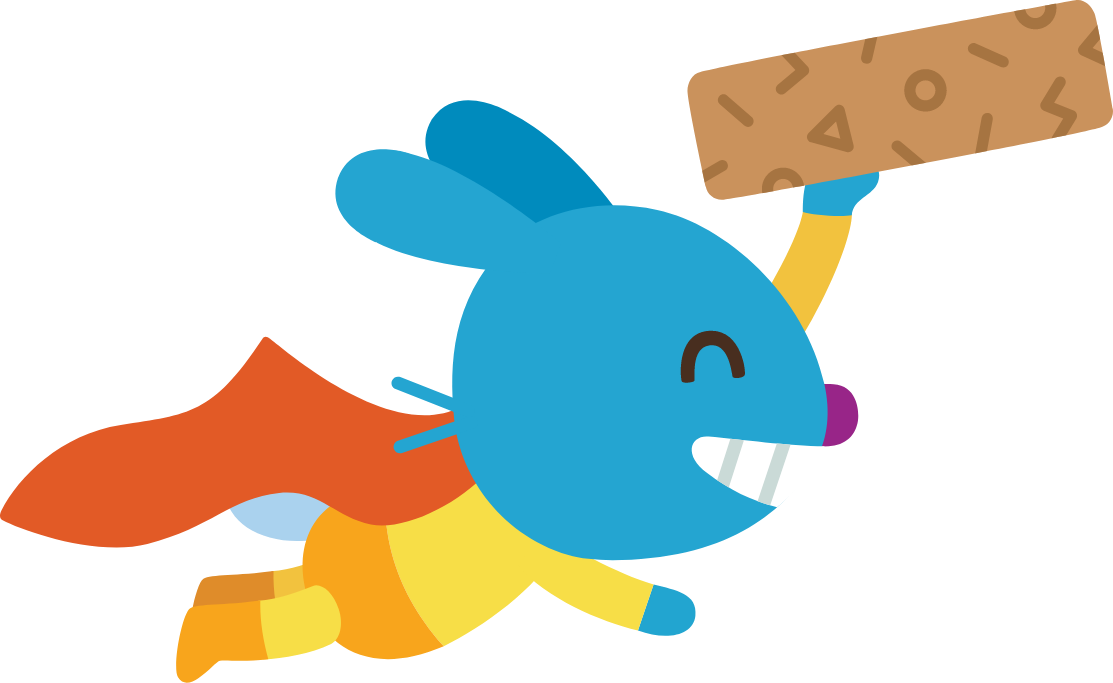 New activities every month
Perfect for preschoolers
Hours and hours of repeat play